The parking lot is mainly provided for the use of vehicle parking, the speed of the vehicle is relatively low, the lighting range required is relatively large, but the illumination required to provide is not particularly high.
National Standard Lux Of Led Street Light

Lights Arrangement Types Of Parking Lot Recommend TYPE-A/TYPE-D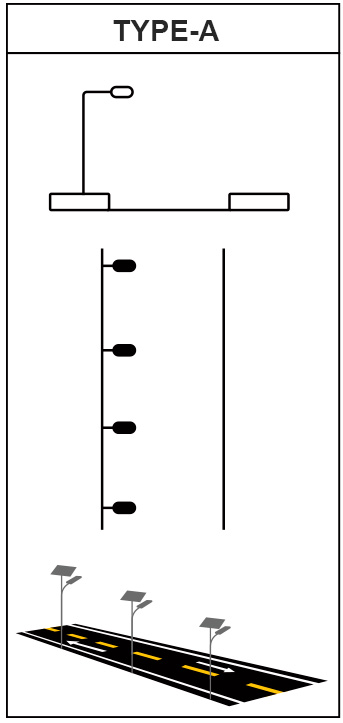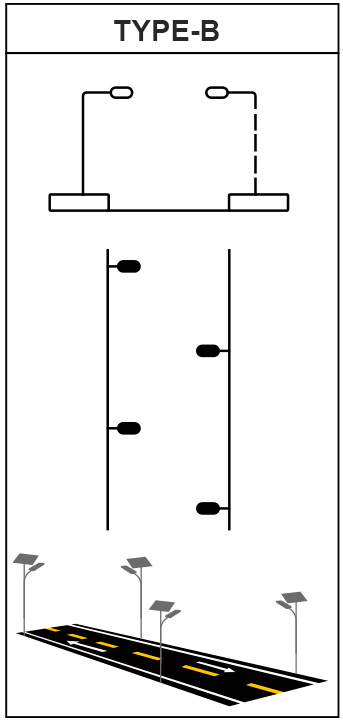 Double-sided "Z"-shaped lighting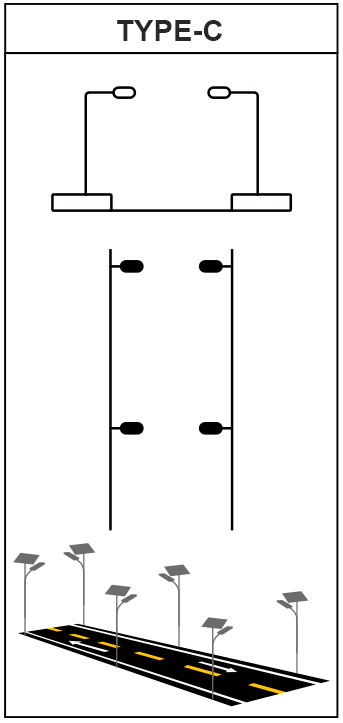 Symmetrical lighting on both sides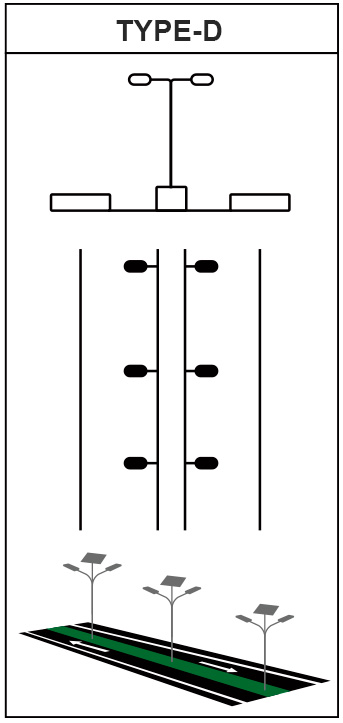 Symmetrical lighting in the center of the road
Brightness Of Parking Lot Working Mode Options
Mode 1 : Work at full brightness all night.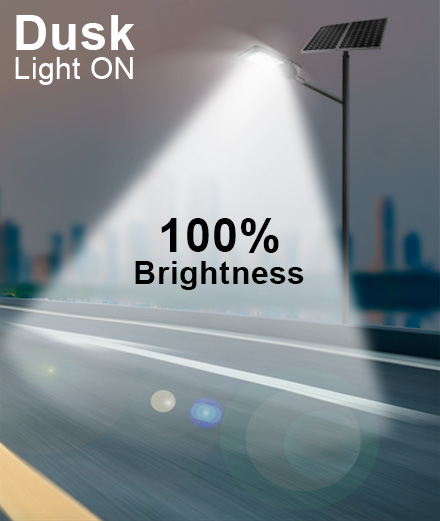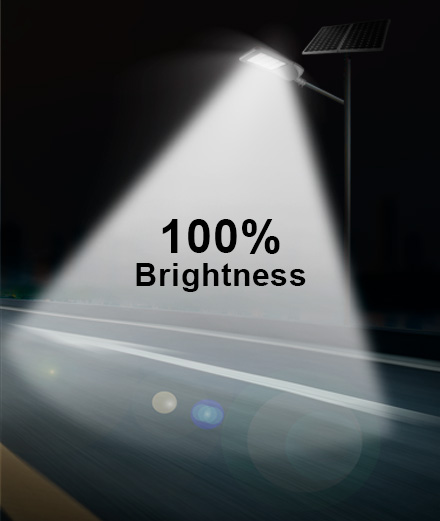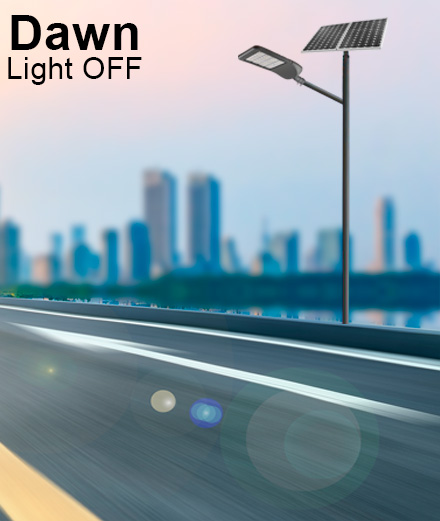 Mode 2 : Work at full bightness before midnight, work in dimming mode after midnight.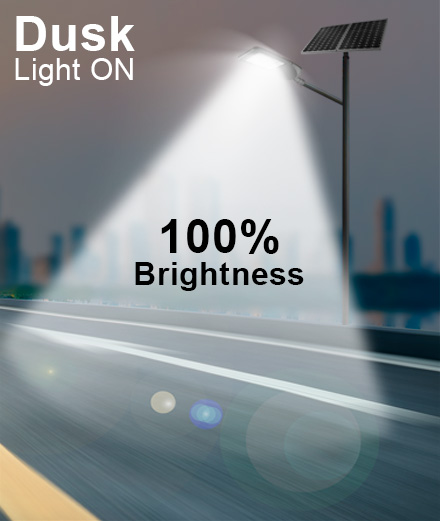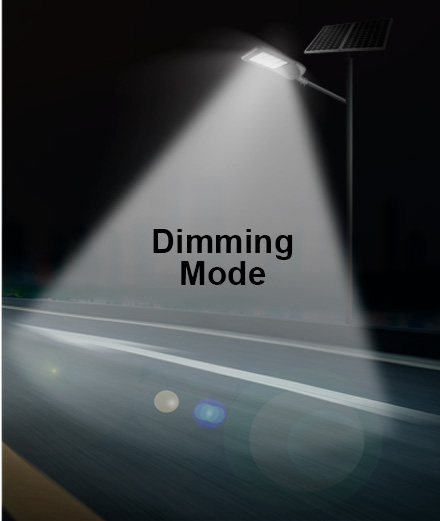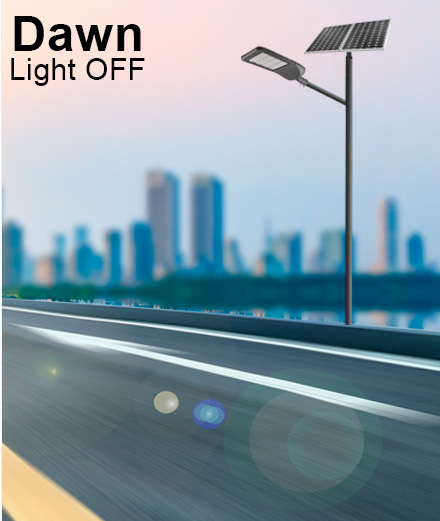 Mode 3 : Add a MOTION SENSOR, the light is 100% on when there is a car passing by, work in dimming mode when there is no car passing by.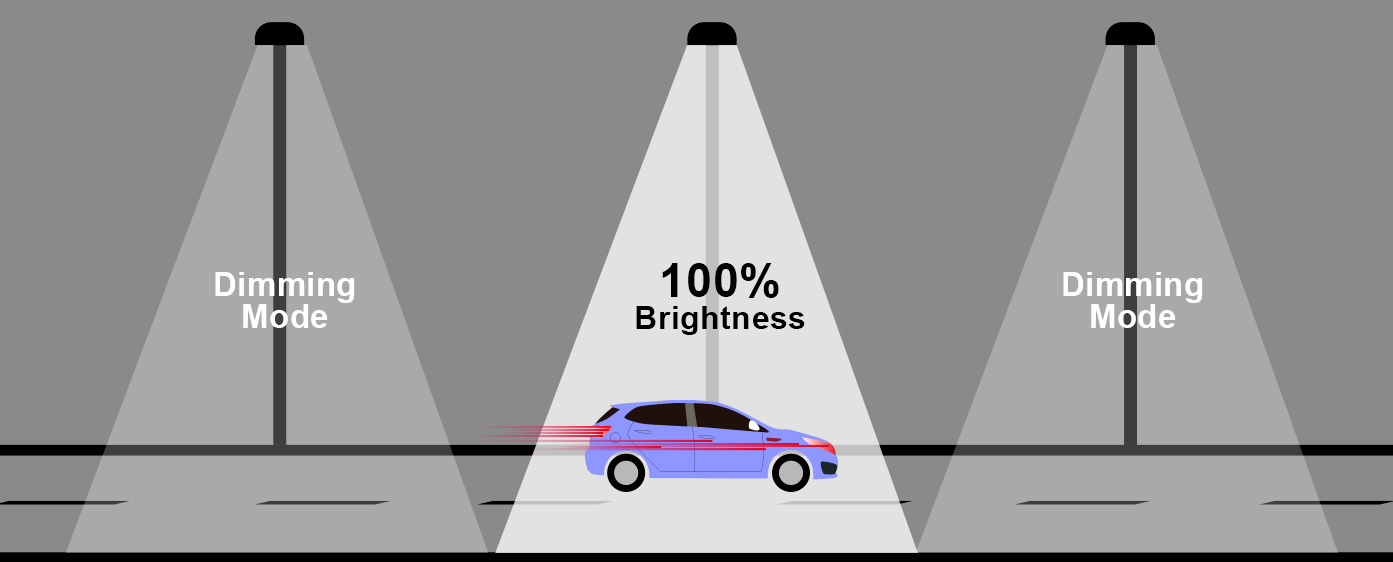 From the perspective of cost, Model 1 > Model 2 > Model 3
Light Distributions Mode Of Parking Lot Recommend TYPE V
Light Distributions Model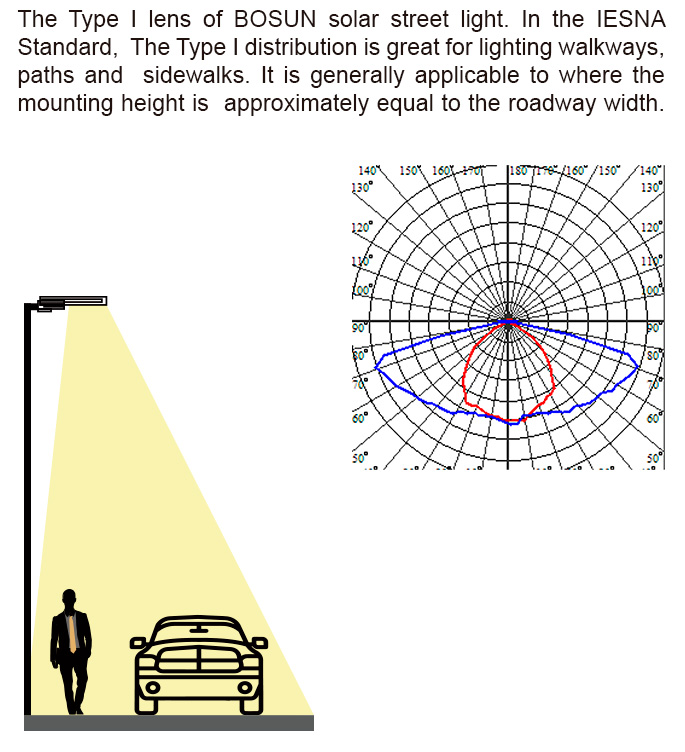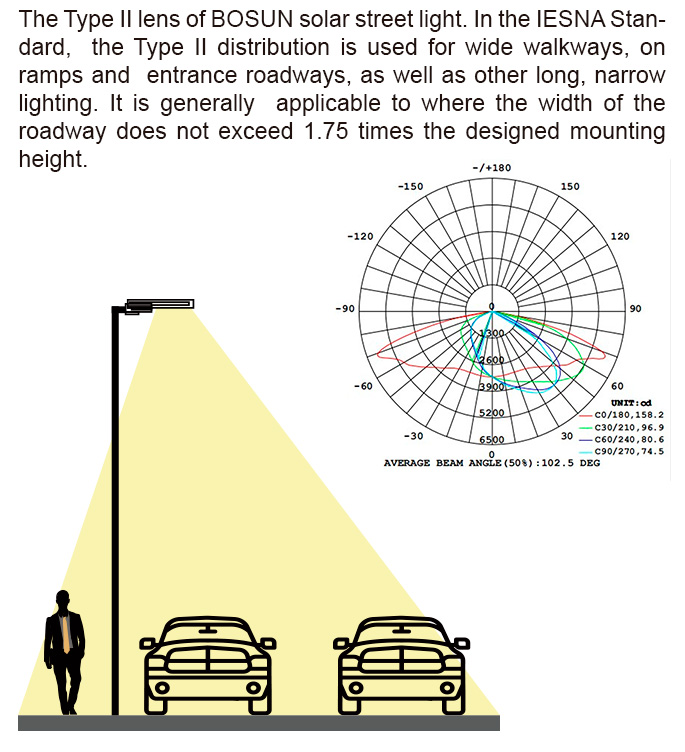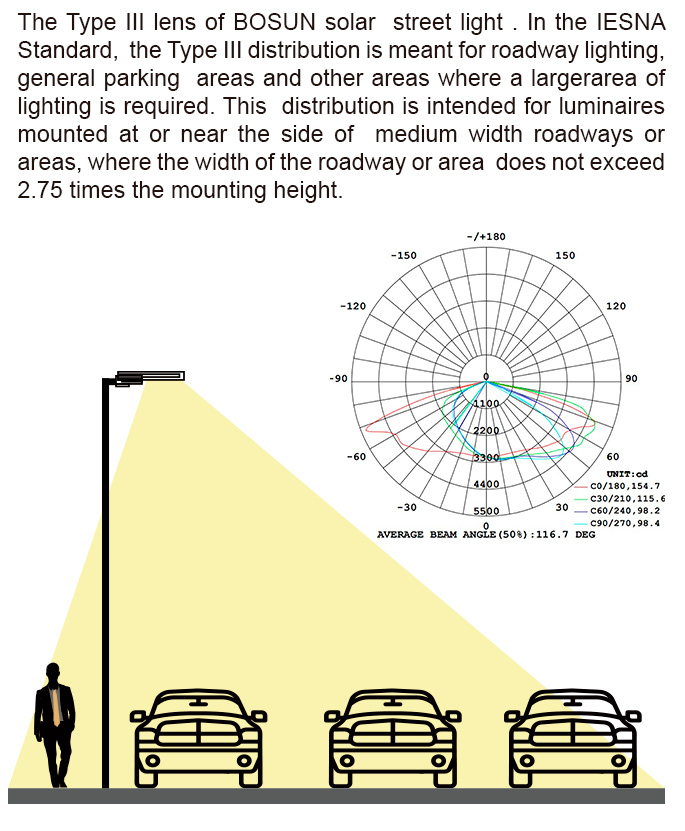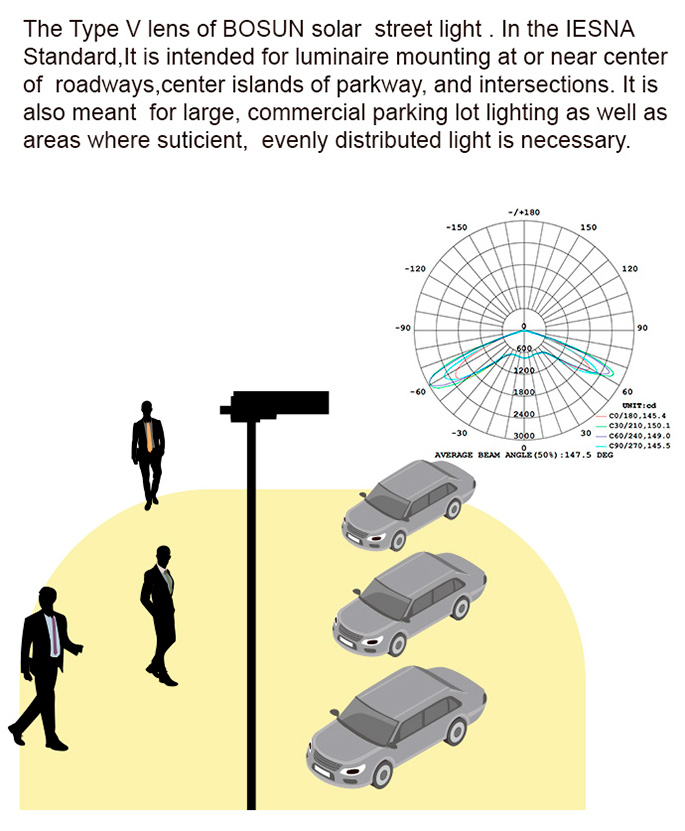 Recommended Models To Parking Lot Solar Street Lights
All In One Solar Lights
BOUSN soalr powered parking lot lights all in one series is the most compact model. It integrates all components such as solar panel, lithium battery, solar controller and LED lighting source all together with the lighting fixture as one unit.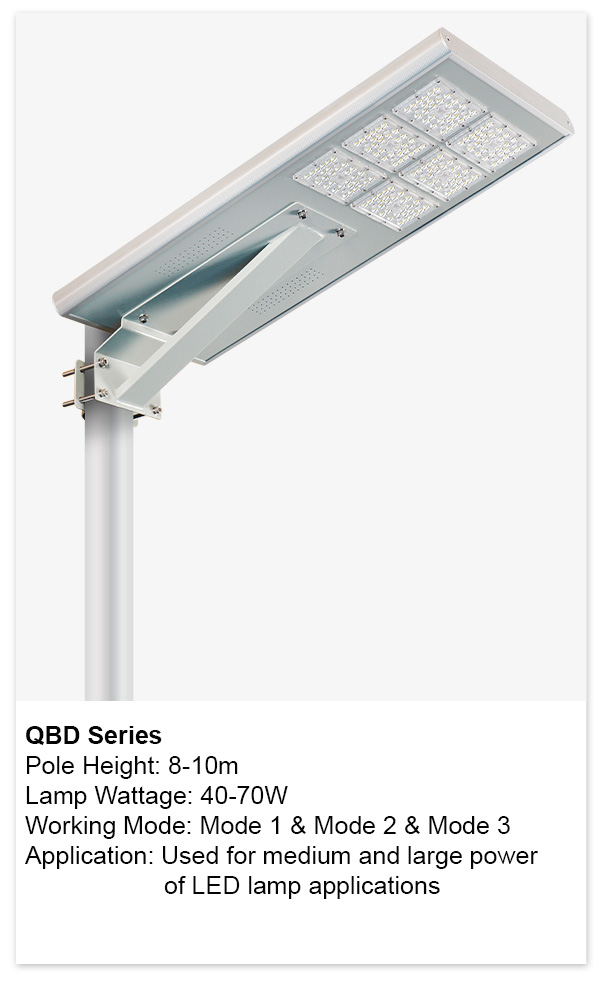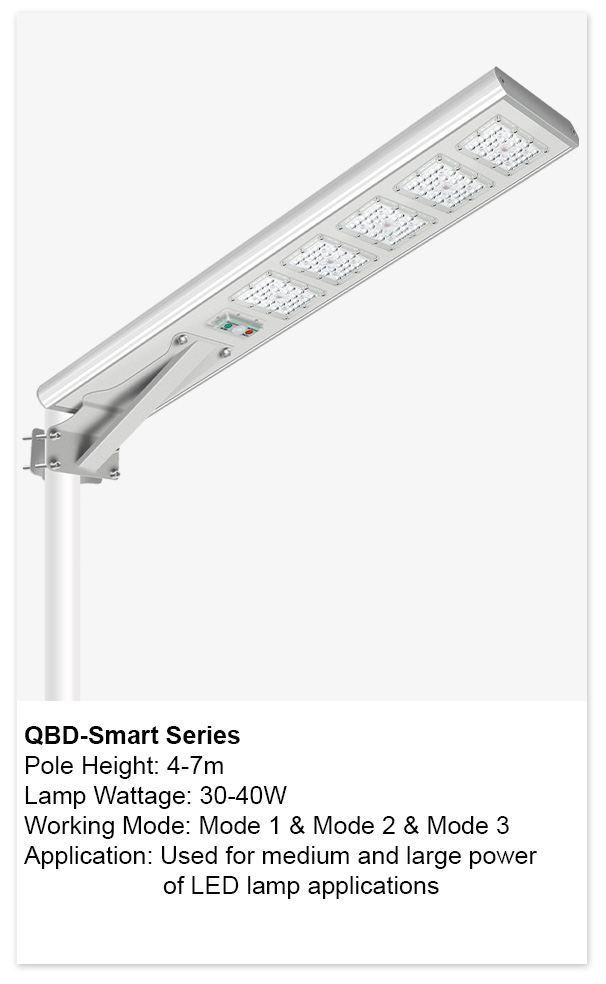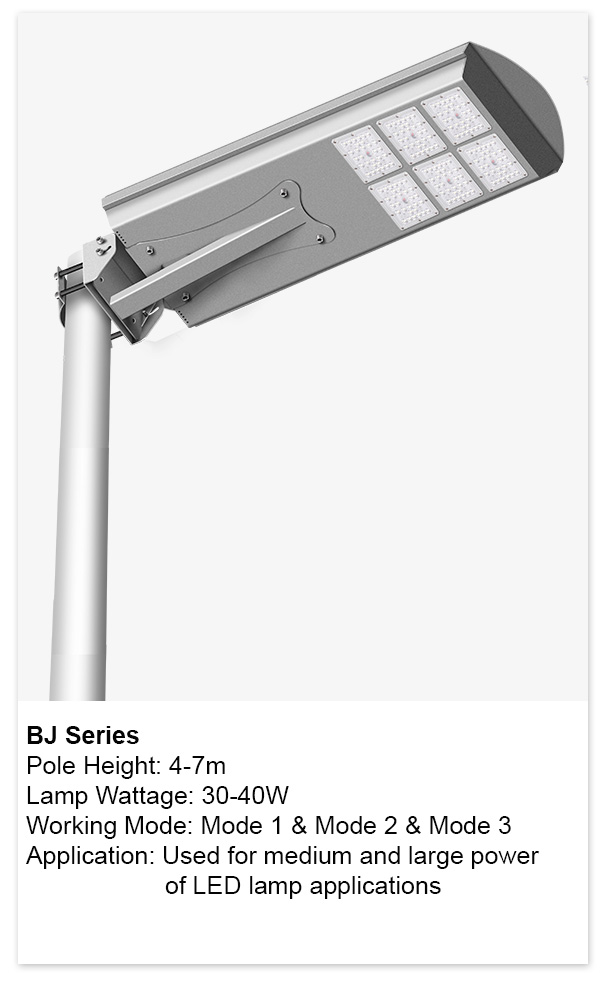 Split-Type Solar Street Light
BOSUN outdoor solar street lamps adopts split design, with completely separate design of solar panel, LED Lamp and Lithium Battery Unit. Lithium Battery units are usually mounted under panels or hung from light poles. Because the size of solar panel and Lithium Battery Unit can be large without limitation, it can support high-power LED lamp output to work for a long time, but the installation is more complicated than other models.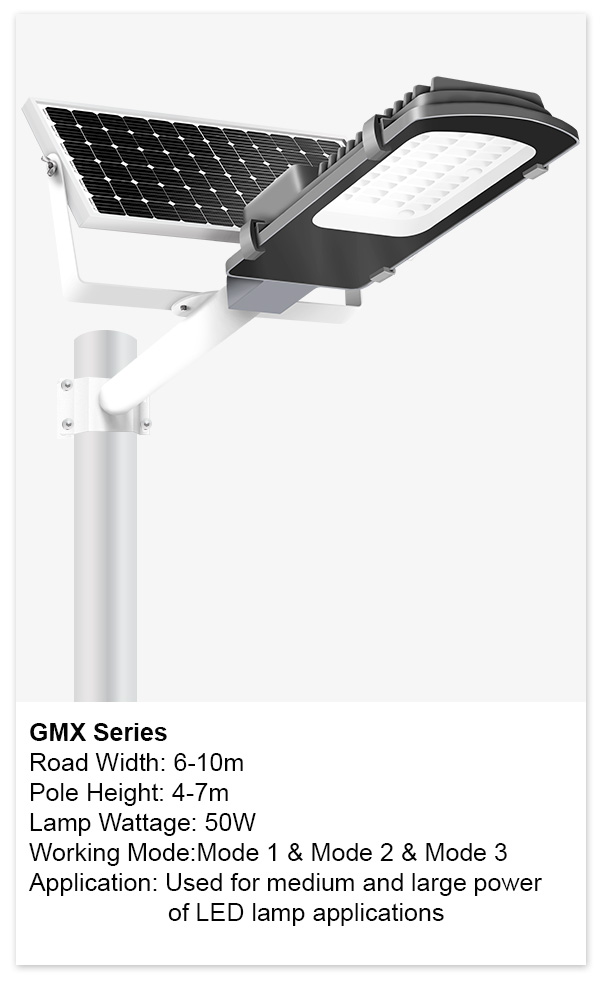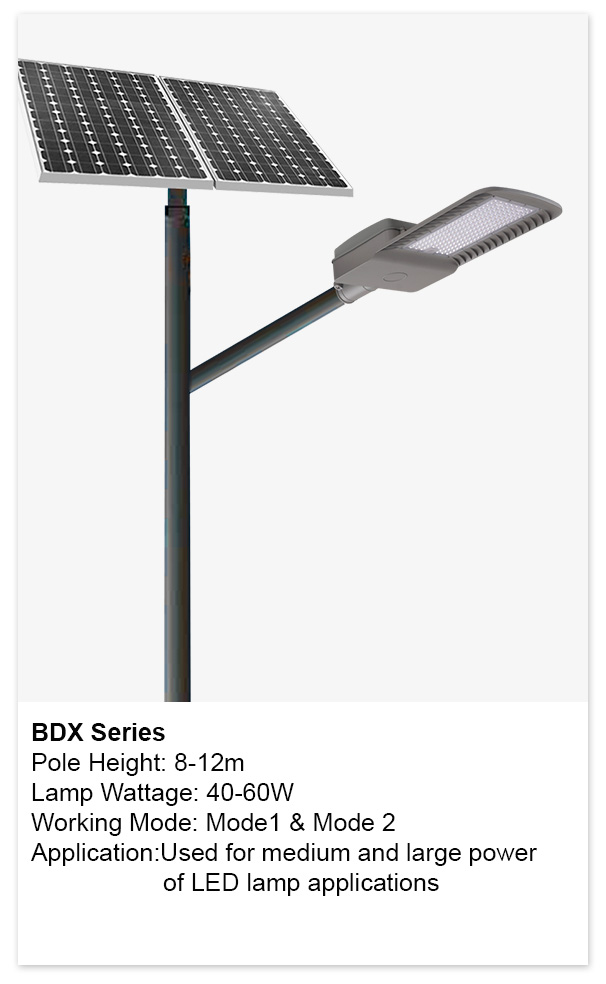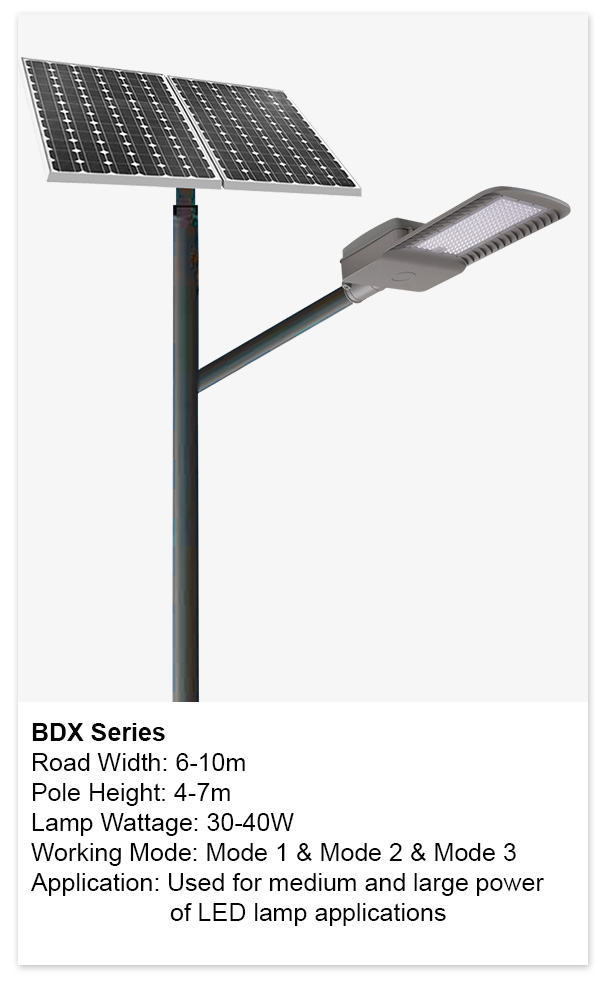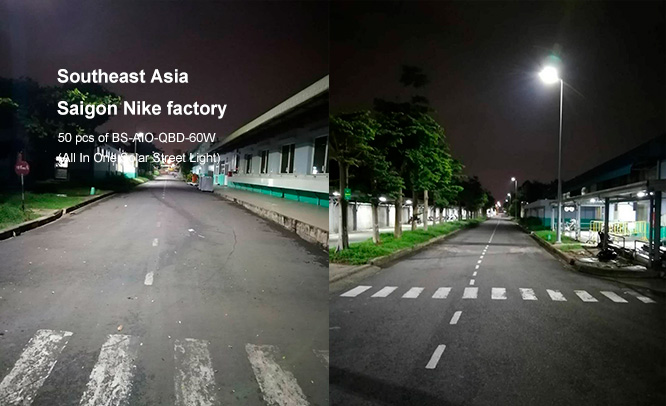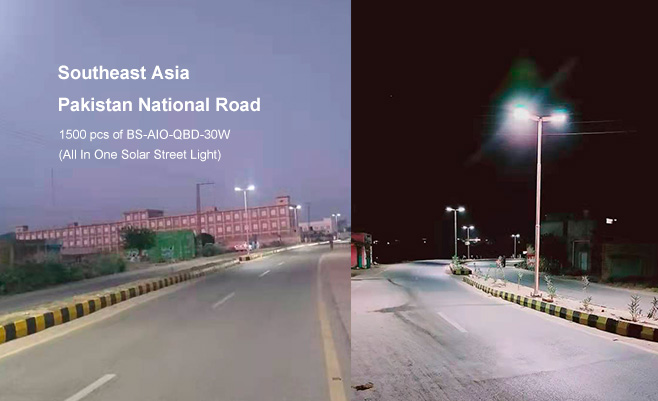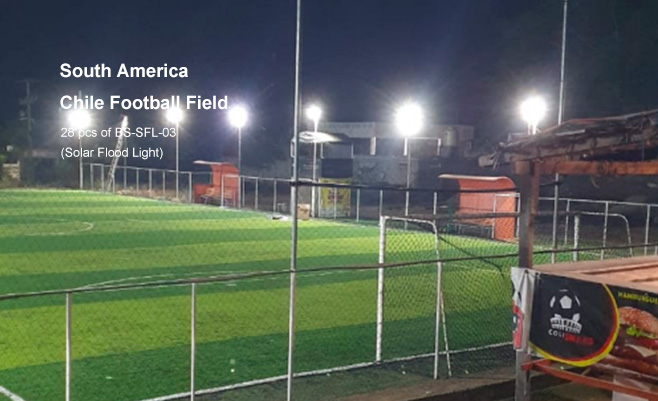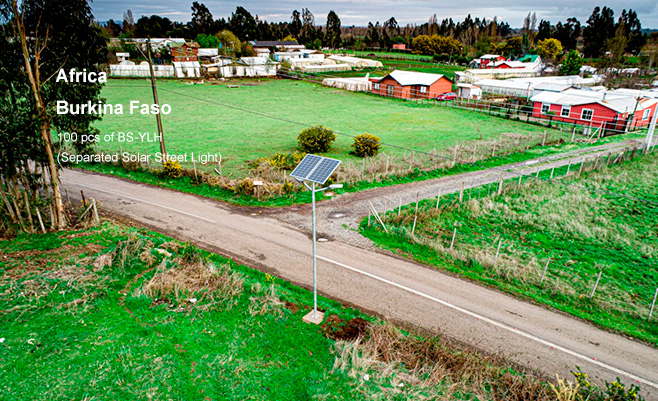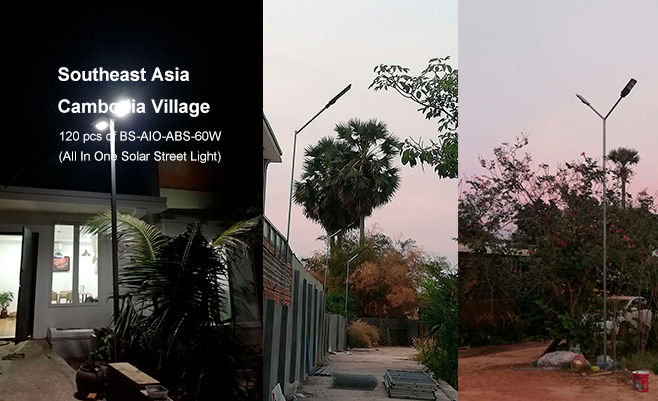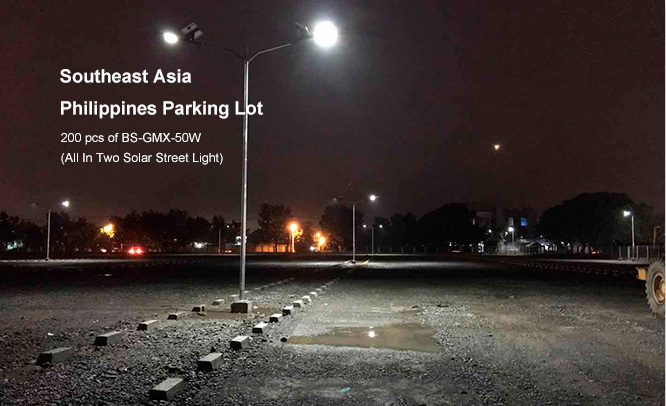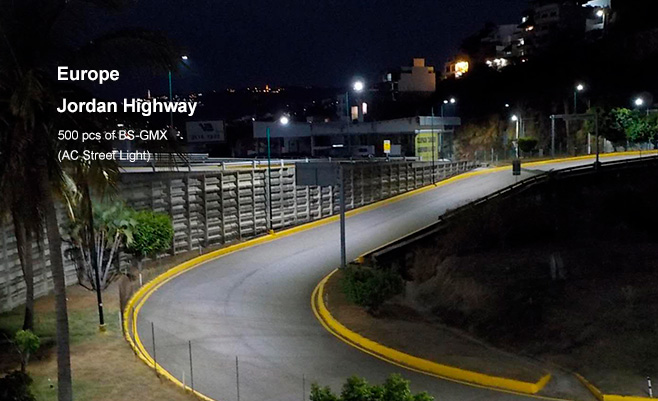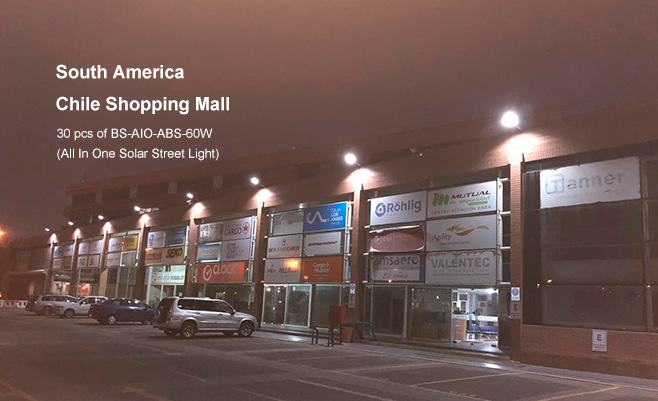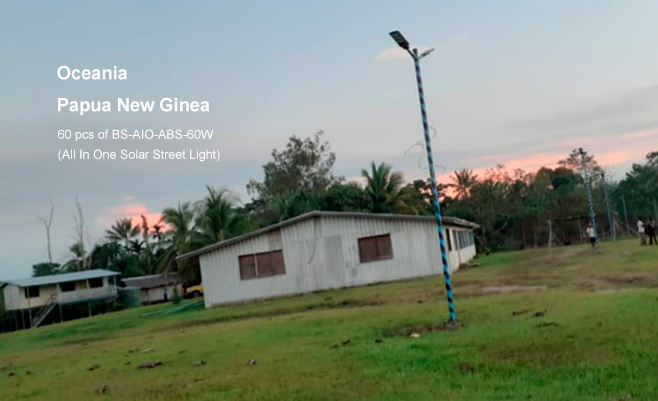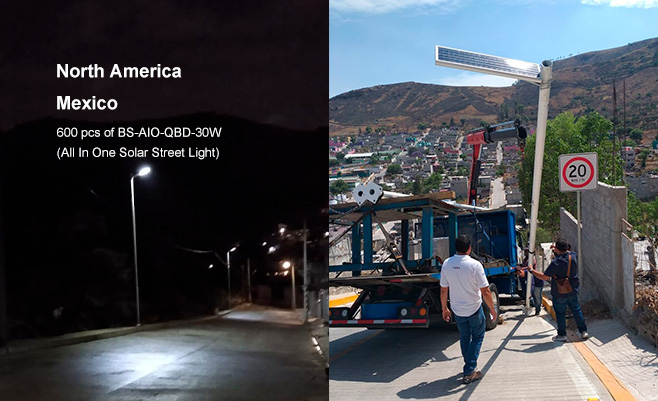 Free Professional DIALux Lighting Design
Help You Win More Government & Commercial Project