Solar Smart Lighting System(SSLS) &




Smart City Control System(SCCS)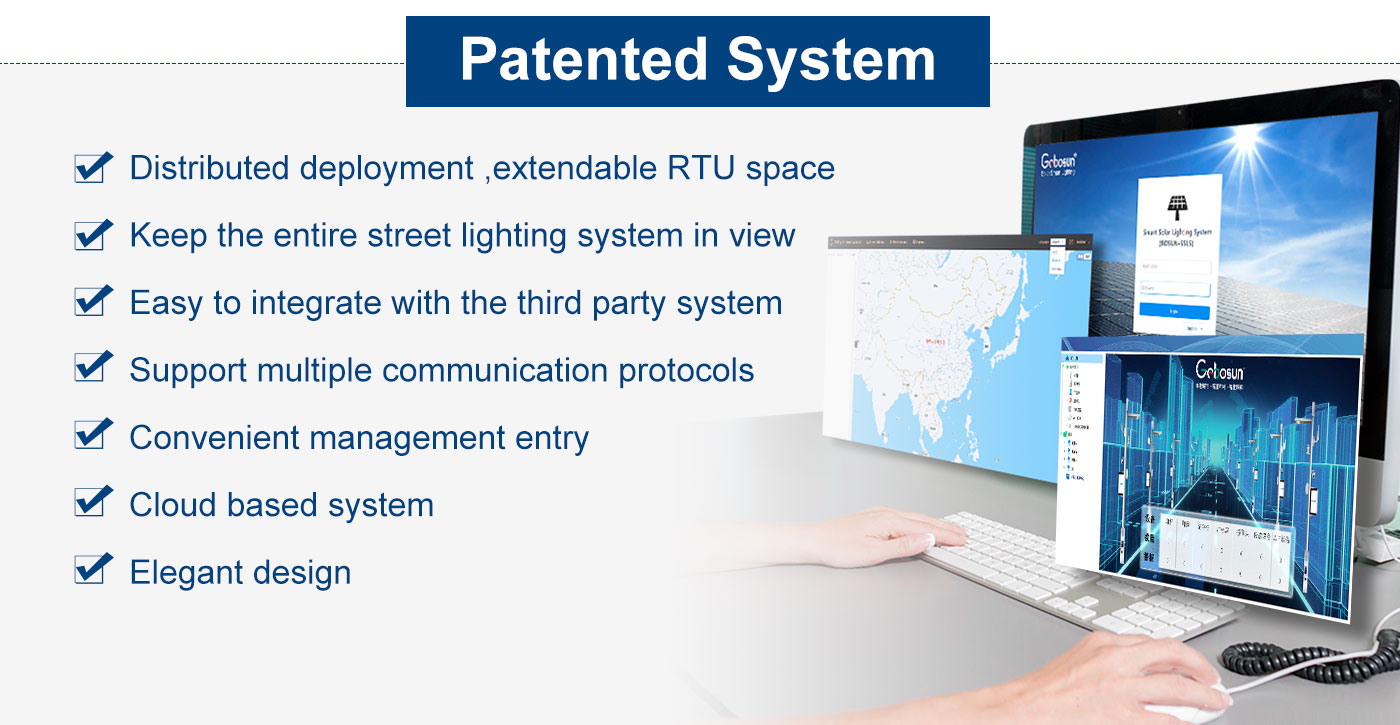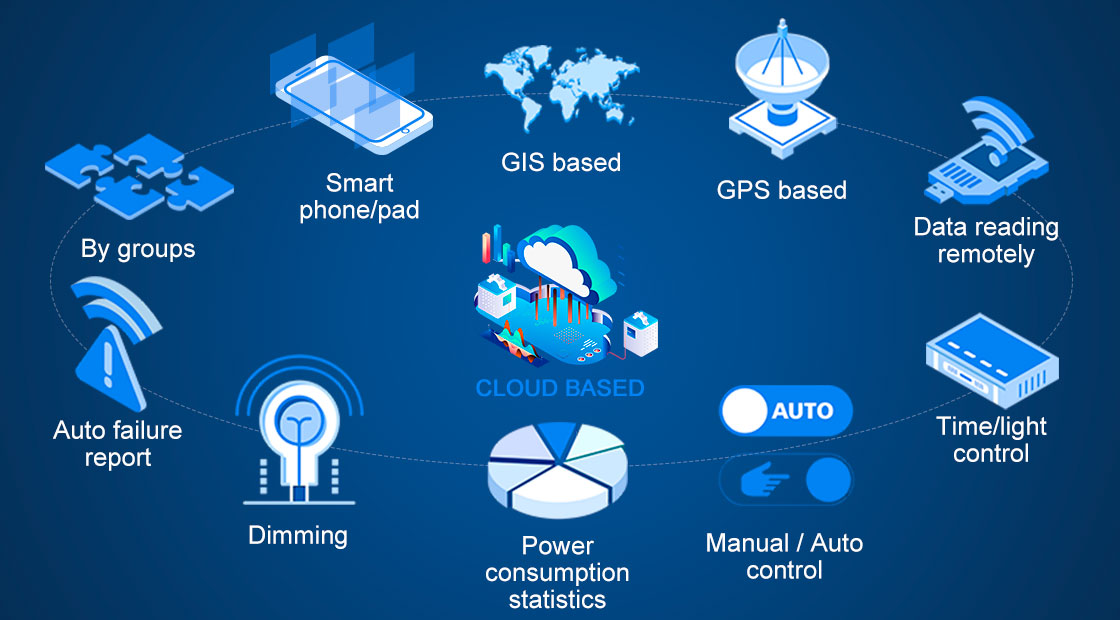 Solar Smart Lighting System(SSLS)
Smart lighting is mainly the use of Internet of Things technology equipment, through the software platform based on the real-time conditions of the surrounding environment and seasonal changes, weather conditions, illumination, special holidays, etc. to promote the soft start of street lights and for the adjustment of street light brightness, in accordance with the needs of humane lighting, to ensure safety while achieving secondary energy saving, improve the quality of lighting.
In addition, integrated wired or wireless communication technology equipment, monitoring systems and IOT information content infrastructure network platform, remote management of a single lamp pole or the entire lamp pole group, real-time monitoring of fault alarms and intelligent analysis, can feedback to the maintenance department system failure situation, while significantly improving the work of urban street lighting staff service management level to reduce the work pressure of street lighting maintenance personnel.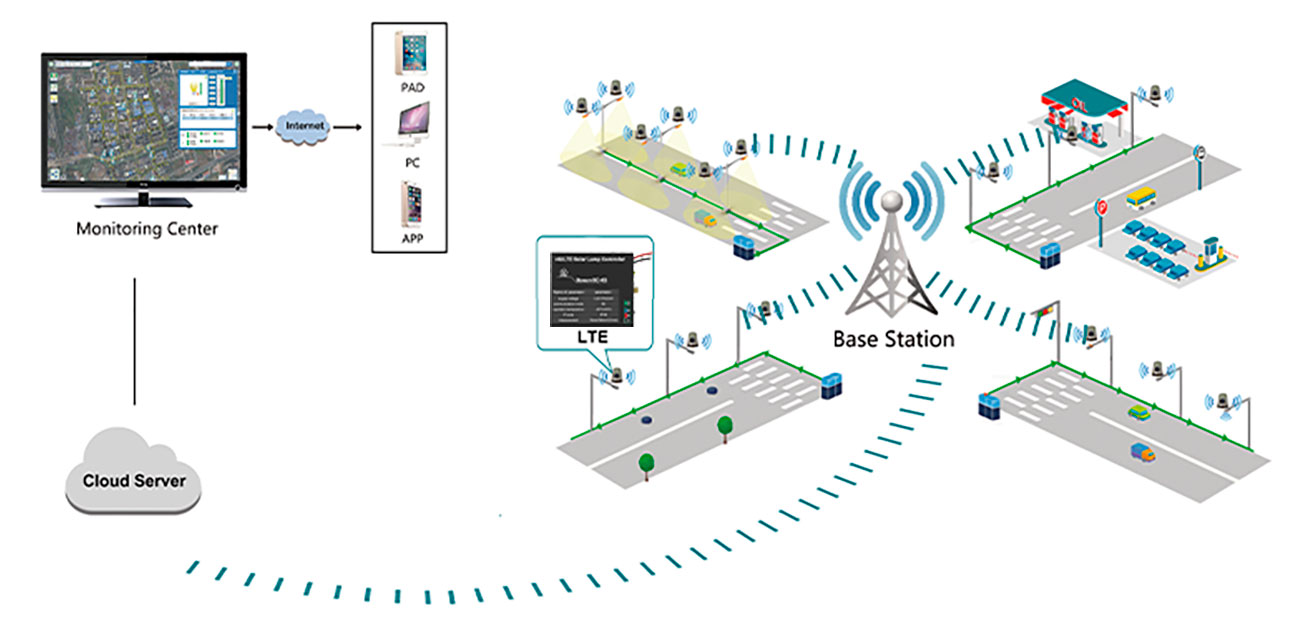 4G/LTE Solar Lamp Controller
PATENT Pro-Double MPPT Solar charge controller
Combining 4G/LTE Solar Lamp Controller communication technology, lithium battery charging function and boost constant current into one,integrates PATENT Pro-Double MPPT Solar charge controller (Maximum Power Point Tracking) charging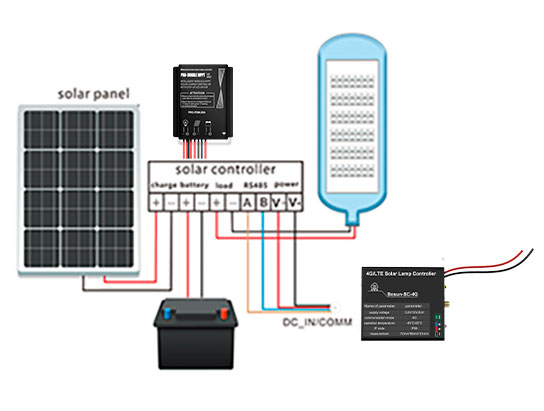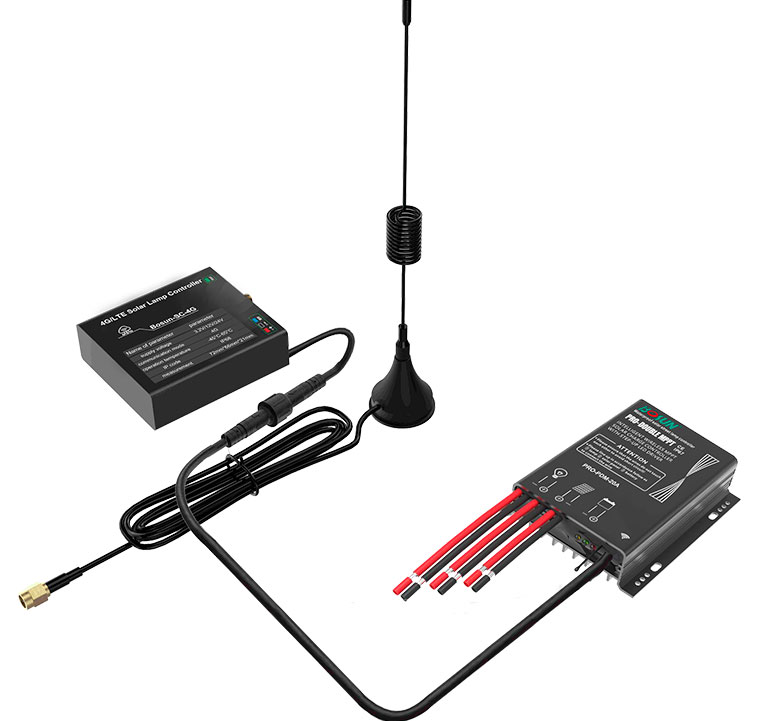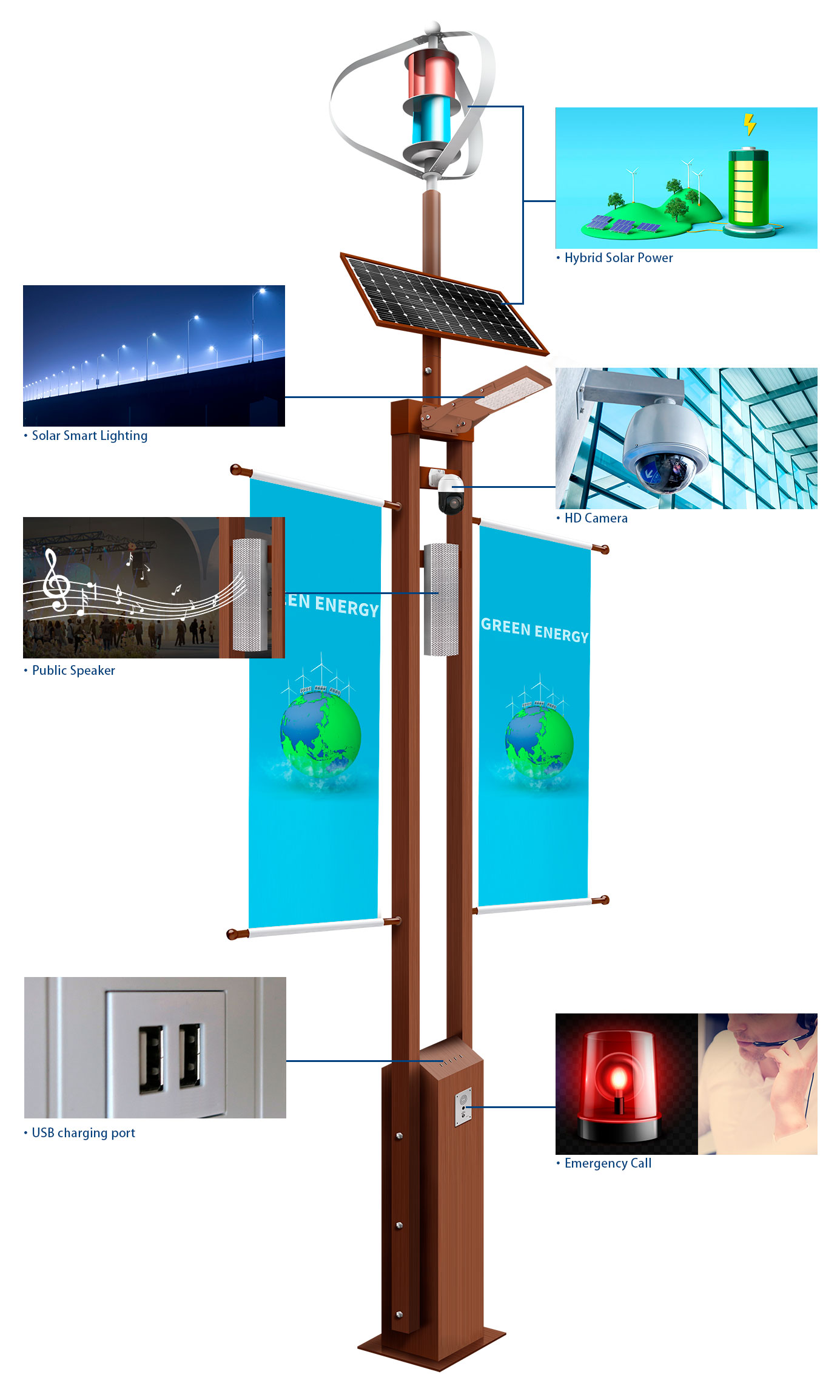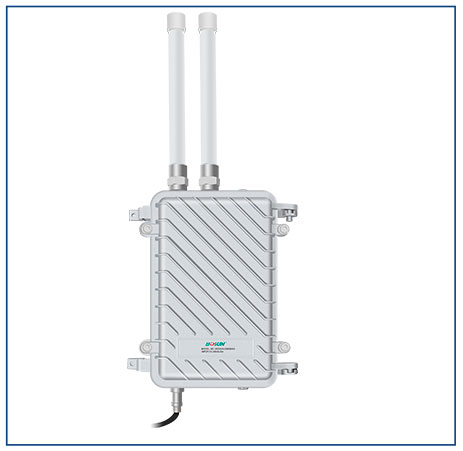 Industrial Grade Wireless AP BS-AP720
BS-AP720 is a 300Mbps outdoor wireless AP, it uses Qualcomm 9531 industrial grade chip and external antenna, covering a diameter of 300-500 meters, this product supports relay/AP/gateway and other functions, can achieve long-distance wireless Internet access. By equipping industrial-grade wireless routers on smart light poles, 4G/5G-to-WiFi functions can be realized to help achieve WiFi coverage in public places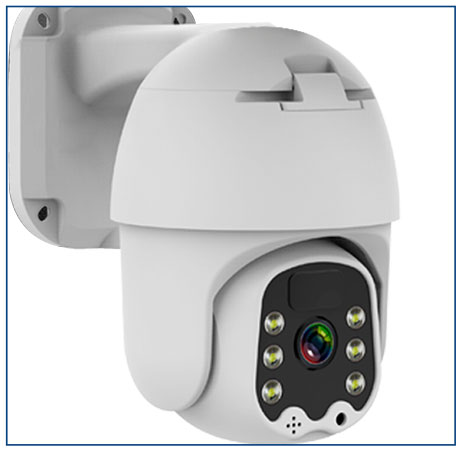 Network HD dome products, covering multi-camera, intelligent, full-color and other functional models, Products integrated multi-level zoom, 3D positioning, a key watch and other functions in one, providing all-weather high-definition picture, to achieve a full range of visual management. It can be widely used in places that need wide range of HD picture quality visual management, such as: highways, railroads, airports, ports, squares, scenic spots, stations and other places.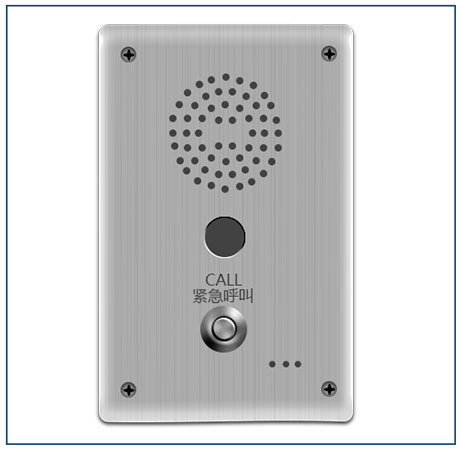 When encountering an emergency, through the emergency call can directly contact the police nearby for help, the system will collect small video, images and other information content in real time back to the monitoring center, the monitoring center can through the CCTV camera on the smart pole to know the situation around the helper, in order to use efficient and convenient measures to deal with the case properly.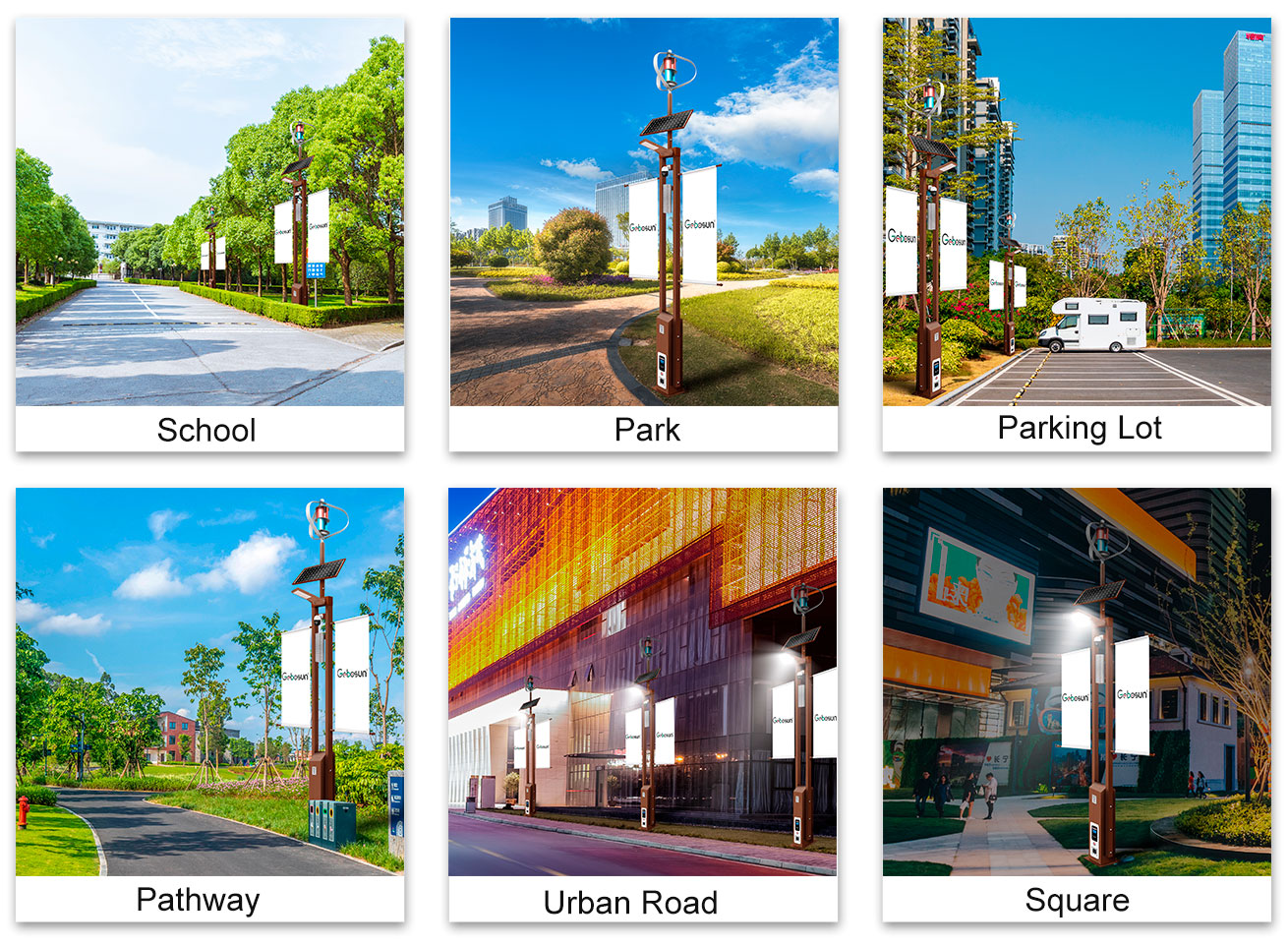 Carries multiple devices such as:Hybrid Solar Power, Solar Smart Lighting, Public Speaker Emergency Call, Charging Station, HD Camera, City Radio...
Contact us to learn more >>